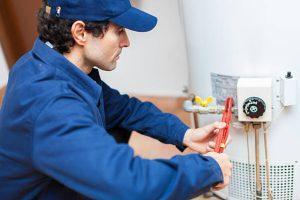 The air conditioning, heating, and water heating services offered by All AC and Heating include installation, repair, and maintenance. Our water heating services use the latest technology, and we provide honest recommendations and the best equipment for service in your Staten Island, New York home or business. 
Since 1975, we have served Staten Island, Brooklyn, and New Jersey, as well as been active in our community. We understand the importance of having a water heating unit that will keep your family comfortable. You can count on us to provide the right system for your needs.
Water Heater Services Installation
Our skilled technicians will install your water heater, whether it's a conventional gas/electric heater or a tankless water heater. We will assess your home's current hot water unit and discuss all your options.
We can help with any type of water heater system such as gas, electric, and tankless. Tankless "on demand" water heaters provide hot water only when it is needed. The standby energy losses associated with storage water heaters can be avoided with these heaters.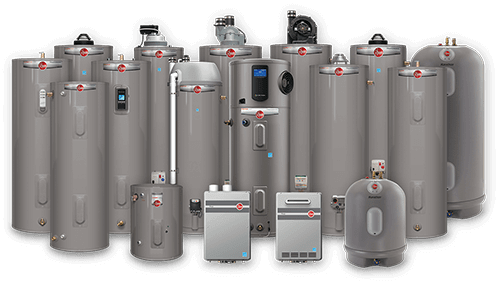 Water Heater Services Repairs and Maintenance
Water heaters may leak and need repairing or replacement after years of operation. It is important that you do the following if that happens:
The water heater should be rinsed with cold water after all the water has been drained. Any residual deposits will be flushed out this way.
Turn the unit OFF. For a gas heater, twist the dial on top of the thermostat to OFF.
Shut off the water supply. If the valve cannot be turned off, shut off your home's main water supply.
Drain your water heater. A drain valve is located at the bottom of the unit. If you encounter a problem, attach a hose and run the other end to a lower area drain. Open the drain valve.
Open the pressure relief valve. It can be hot! The relief valve will keep it draining so a vacuum cannot form.
Call us immediately to assess the problem and make any recommendations. We operate 7 days a week, with 24-hour emergency service. We respond to all issues in Staten Island, Brooklyn, and New Jersey.
Join our All AC and and Heating Family