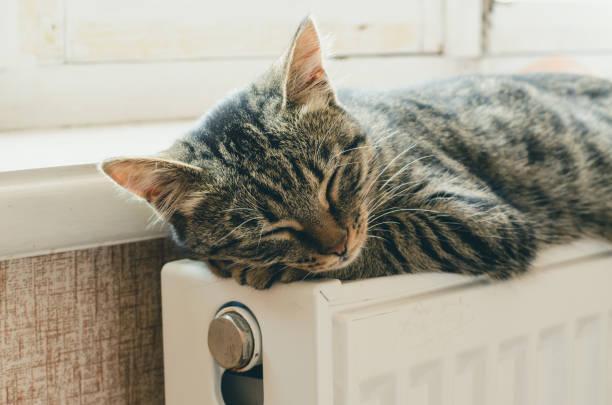 Air conditioning, heating, and water heating services offered by All AC and Heating include installation, repair, and maintenance. Our water heating services use the latest technology. We provide honest recommendations and the best equipment for service in your Staten Island, New York home or business. 
Since 1975, we have served Staten Island, Brooklyn, and New Jersey, as well as been active in our community. We understand the importance of having a heating unit that will keep your home warm and your family comfortable during the fall and winter. You can count on us to provide the right system for your needs.
Heating Service Installation
The method and system picked will determine how efficiently you heat your home. Your purchase, usage cost, and installation are all important factors. Choices should be made when considering these elements:
Local climate
Orientation of your home
Window location and type
Insulation levels
Space size
Amount of people living in that space
Building/structure type
Seals, joints, and insulation should be inspected by a professional. With our help, you will be able to make smart decisions about how to heat a space efficiently and inexpensively.
Types Of Heating Systems
Most North American households rely on a central furnace to provide heat. In a furnace, heated air is blown through ducts and distributed to rooms throughout the house via air registers or grilles.
Boilers are special-purpose water heaters. While furnaces carry heat in warm air, boiler systems use hot water, which supplies heat by passing through radiators or other devices in rooms throughout the house.
Forced Air
An air handler "forces" air through a network of air ducts and into rooms within the house. A system of vents, blowers, and dampers allows the occupant of every room to regulate the quantity of warm or cool air.
Steam Heating
A system of heating during which steam generated in an exceeding boiler is piped to radiators within the various parts of the system with the condensed steam being returned to the boiler for recirculation.
Boilers Installation, Repair, and Maintenance
All AC and Heating focuses on boiler repair and installation. A boiler is a vital part of any home or office, and life may be miserable without heat. A broken boiler will disrupt your day, and some issues, like flooding, are emergencies and must be taken care of immediately. A few possible solutions for your boiler problems include:
Install a new boiler and remove old systems
Custom maintenance
Full-service repairs
All boilers lose efficiency over time and must be maintained properly. Thanks to the importance of your boiler, you ought to consider yearly inspections and maintenance. Maintenance could prevent expensive repairs and, in the long term, can help prevent a catastrophe.
Heating Services Repair
As heating systems get older they will degrade and eventually break. You can extend the life of your systems and maintain their efficiency with proper maintenance and timely repairs. Our experienced technicians are knowledgeable about all makes and models and can help you care for your system effectively.
All AC and Heating work on industrial, residential, and commercial systems in Staten Island. We inspect and advise the state of their systems and help them determine what is best. We deliver our skills and knowledge to determine what repairs should be done. In some cases, we may suggest finding a replacement unit.
Heating Services Maintenance
Keeping your home warm and comfortable requires maintenance of your heating system and is an important aspect of what we do. We offer full-service maintenance packages for heating programs. Our skilled technicians are trained to work on all maintenance issues, from yearly check-ups to any type of repairs. Our maintenance services include:
Thoroughly check the blower motor and balance the blower wheel.
Air temperature checks and inspect the differential between return air and supply air.
Inspect the heat exchanger.
Analysis of combustion of the furnace.
Check the inducer motor.
Join our All AC and Heating Family
When you join our All AC and Heating family, you get access to all our services, including priority installation, repair, and maintenance services. You also get 24/7 availability, appropriate recommendations, clear upfront pricing, and warranties. Call 718-370-9000 for a free consultation. We'll keep you and your family comfortable.
https://en.wikipedia.org/wiki/Staten_Island
https://postofficefinder.org/ny/richmond/staten-island/
https://www.greatschools.org/new-york/staten-island/
https://www.niche.com/k12/search/best-public-elementary-schools/t/staten-island-richmond-ny/
https://www.nycgo.com/venues/staten-island-chamber-of-commerce
https://www.tripadvisor.com/Tourism-g48682-Staten_Island_New_York-Vacations.html
https://www.silive.com/sports/
https://weather.com/weather/tenday/l/Staten+Island+NY+USNY1401:1:US